The 2021 NFL Draft is officially in the books. Now that we have a pretty good idea of what each team's roster will generally look like, we can start to analyze and make predictions. So with that being said, I thought I would start a series on way-too-early playoff and record predictions. I will go division-by-division, breaking down each team. By the end of this series, I should have my fourteen playoff teams figured out.
So, it only feels right as a Boston sports writer to start with the AFC East.
1. Buffalo Bills (12-5)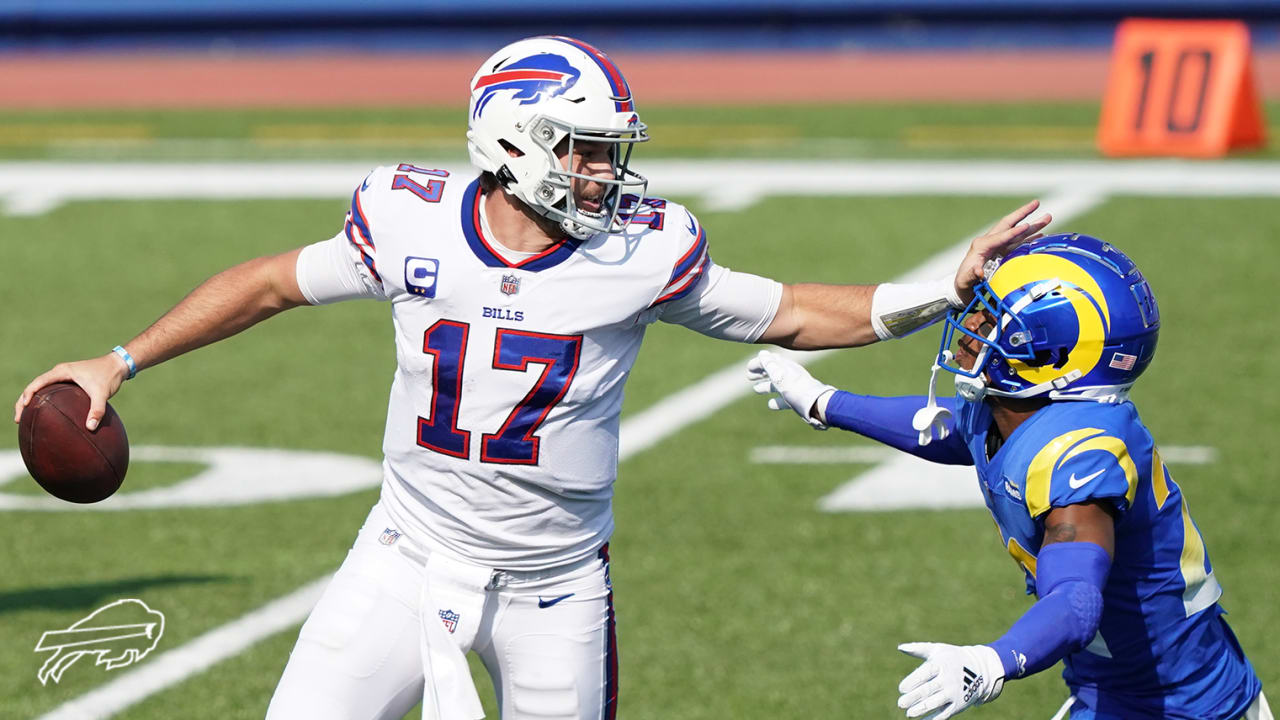 Key Additions: WR Emmanuel Sanders, DE Gregory Rousseau (R), TE Jacob Hollister
Key Subtractions: WR John Brown, TE Tyler Kroft, DT Quinton Jefferson
Breakdown: Buffalo had exactly the kind of offseason you want from a contending team. The Bills were just focused on keeping this roster from 2020 mostly intact. They did a pretty good job of that.
They lost some veteran depth pieces, like John Brown and Tyler Kroft. Neither were huge difference makers however, and the Bills replaced both with guys who can stay on the field.
Kroft and Brown had multiple spells with injuries. Hollister and Sanders are pretty reliable and offer similar, if not better, skill sets.
The Bills are returning all of their key pieces from a really good 2020 team. That's what matters here. Rousseau might be a great value grab for where he was selected. I am unsure how much he will impact the defense as a rookie.
Regardless, Buffalo is looking scary ahead of 2021. If Josh Allen and this offense can take another step forward this season, watch out.
The only reason I have them at five losses is due to some tough games on the schedule. The Patriots, Dolphins, and Jets all improved, so AFC East matchups should be tougher. Dates with the Chiefs, Buccaneers, Washington Football Team, Colts, and Titans will also make things harder on the Bills.
Nevertheless, I expect this team to repeat as division champions, and compete for the #1 seed in the AFC.
2. New England Patriots (11-6)
Key Additions: LB Matt Judon, TE Jonnu Smith, TE Hunter Henry, LB Kyle Van Noy, QB Mac Jones (R), DT Davon Godchaux, OT Trent Brown, WR Nelson Agholor
Key Subtractions: DT Adam Butler, WR Julian Edelman, OT Marcus Cannon, S Patrick Chung, G Joe Thuney
Breakdown: If you're a Patriot fan, you'll love this placement. If you're, let's say, a Miami fan, you want to rip my head off right now.
I honestly struggled with who to put at second place, going back and forth between Miami and New England for quite a bit of time. I really think both teams are on the same level at this time.
New England got the nod due to experience, and maybe some bias on my part. I will not apologize, however, since this is my personal list.
Bias aside, New England has improved more than any team this offseason. Free agency alone saw a massive influx of talent added to the roster.
See the section where it says key subtractions? Of all those five guys, only two played in more than four games last year. The biggest losses on the roster weren't really factors last year to begin with.
Cannon and Chung never stepped onto the field. Edelman played the first few games before a knee injury ended his season and eventually his career. Butler and Thuney are tough losses, but the Patriots found ways to replace them with Brown and Godchaux.
The defense got more athletic and powerful. The offense got deeper and faster, not to mention bigger with the additions of tight ends Hunter Henry and Jonnu Smith.
I think Cam Newton will start, so Mac Jones likely won't contribute much as a rookie. Either way, I think the quarterback play should improve from last year.
That really brings me to my main point why I have the Patriots here. This team went 7-9 last season, with a tough schedule and arguably the least talented team in football.
If the 2020 Patriots could win 7 games, imagine what this team could do? New England might have one of the top five best defenses in football this year. No joke.
As for the offense, one of the best offensive lines in the NFL sets the foundation for success. Wide receiver still isn't a position of strength, but it is better than it was last year. The RB trio of Michel, Harris, and Stevenson will be tough to defend. With a full offseason and a much more talented team, I don't think 11 wins is too crazy to think about.
3. Miami Dolphins (10-7)
Key Additions: WR Will Fuller, WR Jaylen Waddle (R), RB Malcolm Brown, DT Adam Butler, LB Benardrick McKinney, LB Jaelan Philips (R)
Key Subtractions: LB Kyle Van Noy, G Teddy Karras, QB Ryan Fitzpatrick, DT Davon Godchaux, LB Shaq Lawson
Breakdown: Like I said previously, this was a really tough choice for me. I think both Miami and New England are about equal. In the end, I'm taking New England's experience over the Dolphins'.
Miami hasn't done anything wrong this offseason. The significantly upgraded the wide receiver position, with the signing of top free agent Will Fuller and the drafting of Jaylen Waddle with the sixth overall pick.
Outside of that position, it felt as though Miami spent the entire offseason plugging holes from their own departures. They upgraded at wideout, but everywhere else they stayed the same or got worse.
The offensive line lost Ted Karras and missed out on David Andrews. Both are in Foxboro right now. McKinney and Philips are solid editions, but they were brought in to replace the loss of Van Noy. The Dolphins did cut Van Noy to save money, but he was one of their best defenders.
He too is now residing in Foxboro for his second stint with New England. They stole Adam Butler from the Pats, but that's because Davon Godchaux went to… Foxboro.
Not only did you lose some solid starters and depth pieces, they all left to go join their division rival. Which, by the way, makes New England better in the process.
What it really all boils down to is Tua Tagovailoa. The Alabama product struggled in his rookie season with Miami. In his defense, he had no offseason and was coming off major surgery. His best wide receiver after Week 14 was rookie Lynn Bowden Jr. due to extensive injuries on offense… who was a running back in college. Not much of a consistent run game either.
I think Tua has the potential to be a solid starter. I do not think Tua will necessarily be a star. With the right weapons and system, he can be serviceable.
Too much of Miami's success hinges on Tua's performance. He will win them some games. Last season the Dolphins had to call to the bullpen to bring in veteran Ryan Fitzpatrick for the struggling rookie far too often. They did sign Jacoby Brissett, but I wouldn't say he is on Fitzmagic's level.
There is a lot of pressure on Tua this year, and I'm not sure how much of that pressure he'll be able to handle. Winning 10 games is solid, I just don't believe he can get them any more than that.
4. New York Jets (5-12)
Key Additions: QB Zach Wilson (R), G Alijah Vera-Tucker (R), WR Corey Davis, WR Elijah Moore (R), DE Carl Lawson
Key Subtractions: QB Sam Darnold, DE Henry Anderson, WR Breshad Perriman, SS Bradley McDougald, RB Frank Gore
Breakdown: The New York Jets had a fantastic offseason. Entering another rebuilding phase, GM Joe Douglas is off to a solid start.
The Jets weren't big spendors in free agency, but they did land some solid guys. Corey Davis and Carl Lawson in particular were great acquisitions.
The draft is where the Jets did most of their damage, drafting HEAVILY on offense. After trading away Sam Darnold, it became clear a new single caller was coming to town.
Enter rookie Zach Wilson from BYU. It's up for debate whether the Jets should have moved on from Darnold, but Wilson is a good pickup. He is hyper athletic and can make circus throws that will make ESPN highlight reels regularly.
He is raw, but his potential is huge. The Jets have also continued to build up the offensive line. AVT further strengthens the line to protect Wilson. Unlike Darnold, they're also getting him weapons to throw to. Elijah Moore out of Ole Miss was a steal on Day 2.
Moore, Davis, and Denzel Mims builds an interesting WR room. It appears the Jets are learning from their previous mistakes. They have put effort into making their new QB comfortable.
Regardless, this team shouldn't be good this year. They are a young, inexperienced offense with a quarterback who could be prone to mistakes.
The defense is also in a state of flux and probably won't be that formidable. Coach Saleh was a fantastic hire, I really do like him a lot. I think his coaching mixed with the youthful talent will make the Jets a tough out.
Their schedule is just too difficult and this team is too early in the rebuild to contend. They'll give teams challenges, but they won't win many games.
Final Verdict: Bills win the AFC East, New England reaches the postseason as a wildcard team. Dolphins and Jets both miss the postseason.
Trending This Week:
May 29, 2023

Derrick White forces game seven with one of the most improbable game winners you'll ever see. Celtics are now one...

May 29, 2023

Past is Prelude The Boston Celtics have rallied from 3-0 and forced a game seven! They're just one win away...

May 30, 2023

The Celtics fall one game short of making history. And they did so in embarrassing fashion. A tough ending for...